Event Details
Stop the Bleed Class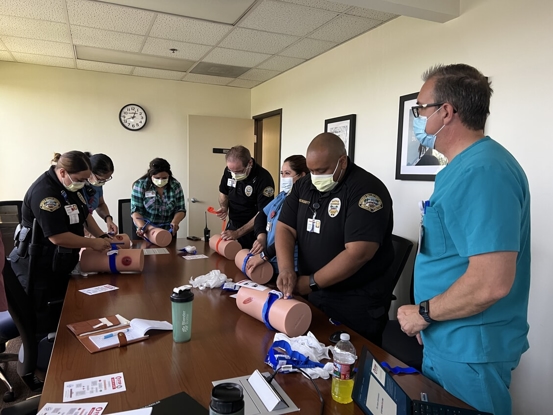 About This Event
Details:
Learn how to save a life by recognizing and controlling life-threatening bleeding. The number one cause of preventable death after an injury is bleeding.  A person can bleed to death in minutes.  This free one-hour course, hosted by Pomona Valley Hospital Medical Center's Trauma Services team, will teach you to recognize and control life-threatening bleeding in order to save a life. This class is open to individuals ages 14 years and older.
Registration
Price: Free
Registration Instructions:

To register, please visit: https://www.eventbrite.com/e/stop-the-bleed-classes-tickets-525262673797

Questions? Contact Aspen Di Ioli, BSN, RN, PHN, CEN, CPEN, TCRN, MICN, Injury Prevention Coordinator for Trauma Services at PVHMC, at Aspen.Diioli@pvhmc.org.