Hold the Sugar! The Not So Sweet Truth about Valentine's Day Treats
Category: Blog
Posted On:
Written By:

Art Espidol
How do you show your love on Valentine's Day – with a card or bouquet of fresh flowers? While nothing says "I love you" like a box of chocolates, giving sweets to loved ones on Valentine's Day can literally be dangerous to our bodies. Why? Think added sugars.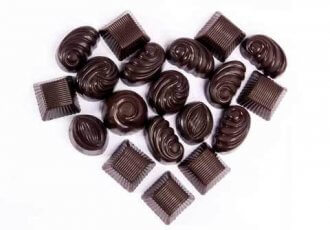 Americans are getting their fair share of sugar and more. According to the Harvard School of Public Health, the average American consumes approximately 22 teaspoons of added sugars daily. The Health and Human Services Department (HHS) and the United States Department of Agriculture (USDA) recently issued new dietary guidelines that included a stronger stance against added sugar. The guidelines recommend cutting this amount in half. Your typical sugar-sweetened beverage (soda) contains about 10 teaspoons – your fill of added sugar for the day in one drink!
Since consuming too much of the sweet stuff has been linked to a higher risk of acquiring heart disease, The American Heart Association recommends an even bigger cut in added sugars –6 teaspoons for women and about 9 teaspoons for men per day.
Sugar Content of Common Assorted Chocolate Brands
Russell Stover Assorted Chocolates: 26 grams of sugar per 3 pieces
Whitman's Chocolates Sampler: 25 grams of sugar per 3 pieces
See's Candies Assorted Chocolate: 15 grams of sugar per 2 pieces
Godiva Assorted Belgian Chocolates: 19 grams of sugar per 3 pieces
Lindt Assorted Chocolates: 14 grams per 3 pieces
With this in mind, what better way to show our love than by helping our Valentines live longer, healthier lives with alternatives to the classical box of chocolates?
If you want to stick with the chocolate theme, choose dark chocolate assortments instead. Dark chocolate with at least 70% cacao content is loaded with antioxidants that can aid in the prevention of heart disease.
Don't forget about fruits! These naturally sweet treats can be used all by themselves or you can drizzle and dip them in your favorite dark chocolate. Some fruit options you might want to try out are pomegranates, strawberries, mangos, bananas, and kiwis.
Not a chocolate fan? Have some fun with low-fat ice cream, frozen yogurt, sorbet, or sherbet. Add in some fruits for some extra flavor!
Whichever healthy treat you choose, why not go out for some fresh air and have a romantic walk along the boardwalk, on your favorite hiking trail or even in your neighborhood afterwards? Your Valentine might get your heart beating a little faster, but nothing beats cardiovascular exercise! Make sure your walks are at a good, brisk pace.
So no, you don't have to give up chocolate or sweets completely, especially for romantic occasions such as Valentine's Day, but remember – moderation is key!