Nutrition Tips for a Healthier You
Category: Blog
Posted On:
Written By:

PVHMC - Admin
Changing your personal habits to help you live a healthy, nutritious lifestyle is neither a quick nor an easy process. Maria Castelan, RD, a clinical registered dietitian at Pomona Valley Hospital Medical Center, provides a few tips on how you can get on the path to health, including giving your fridge a makeover, eating healthy on a budget and how to properly pack a healthy lunch.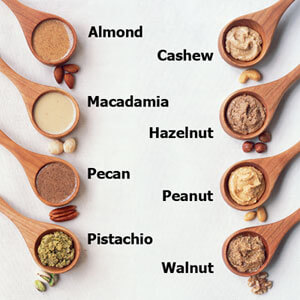 Fridge Makeover
Are you thinking about changing your eating habits but are unsure of where to start? What about giving your refrigerator a makeover. Use these 5 tips to get rid of the junk, and stock the shelves with nutritious choices.
Vegetables
Veggies are low in calories and jam-packed with fiber; when you eat them you feel full longer, which keeps hunger at bay and prevents mindless snacking later. Try adding them to omelets and quesadillas.
Nuts and nut butters
Unlike jams, jellies, butter, and margarine, seed and nut butters naturally contain healthful fats that benefit heart health. Try walnuts, almonds, peanuts, hazelnuts, pistachios, or cashews. Peanut butter and almond butter are delicious on apple slices or whole-grain toast.
Milk and yogurt
Intake of dairy products is linked to improved bone health, and may reduce the risk of osteoporosis. Mix yogurt with fruit and nuts for an energizing breakfast or top with a few chocolate chips and cinnamon for a healthy dessert.
Eggs
Eggs are a very good source of inexpensive, high-quality protein and are also a good source of selenium, vitamin D, B6, B12 and minerals such as zinc, iron and copper. Keeping a few hard-boiled eggs in your fridge makes having a healthy, protein-filled breakfast effortless.
Fruit
Fruit is also a perfect snack or dessert because the sweetness satisfies your sugar cravings. Remember that fresh, frozen, dried, and canned fruits all count. Just watch out for varieties with added sugars or syrups.
Eating Healthy on a Budget
Eating healthy doesn't have to be expensive. Use these tips to make healthy choices while staying within your budget.
Buy Frozen Fruits and Vegetables
Frozen produce is often picked and stored at their freshest, so you get the same, if not better, nutritional value than fresh produce, but at a lower cost. Buying frozen produce allows you to use your fruits and veggies for a longer period of time. Reducing produce waste is a great way to save money.
Buy Certain Items in Bulk
Buying some foods in bulk quantities can save you time and money. Beans, lentils, some nuts, brown rice, and oats, are some examples of items you can buy in bulk and which can be used in a variety of healthy meals.
Shop Seasonally
Buying seasonal and locally grown foods is a great way to save money. Prices for food out of season are typically more expensive due to added cost for transportation and storage. Seasonal food will typically be consumed closer to harvesting and can, therefore, be of higher nutritional value.
Replace Meats for Other Proteins
Meat can be expensive so stick with non-animal sources of protein like chickpeas, lentils, and beans. Plant protein is not only lower in cost but is generally lower in calories and fat than animal protein.
Plan Your Meals
Planning your meals is probably one of the most important things you can do when eating healthy in a budget. Use one day each week to plan your meals for the upcoming week. By planning your meals you will buy only what you need and can also be more efficient at using food items you already have.
How to Pack a Healthy Lunch
Packing a healthy lunch is not only easy on the wallet but can also help you make healthier choices. Packing a balanced lunch is like building a puzzle, making sure that you have the necessary components will help you feel energized and satisfied throughout your workday.
Puzzle Piece #1: Protein
Proteins function as building blocks for bones, muscles, cartilage, skin, and blood. They are also building blocks for enzymes, hormones, and vitamins.
Adding a protein source to your lunch will help curve hunger by helping with satiety.
Puzzle Piece #2: Carbohydrate
Carbohydrates serve as a sturdy anchor to your meal, choosing complex carbohydrates can keep you feeling satisfied, keep his metabolism running, and provide some important nutrients, too.
Puzzle Piece #3: Fruits and Veggies
Think of vegetables as the main component of your meal. In accordance to the plate guidelines, vegetables should compromise half of your plate. Fruits and vegetables are packed with vitamins, minerals, water, and fiber. Experimenting with different types of vegetables is an easy way to keep your lunch exciting and tasteful.
Puzzle Piece #4: Choosing your Beverage
The final component of packing a healthy lunch is choosing the right beverage. Many of the popular soft drinks, teas, and even juices can pile on extra calories to your meal. Sticking to natural water, unsweetened tea and low-fat milk options are great drink alternatives.