Pomona Valley Hospital Opens Second Milestones Center For Child Development In Chino Hills
In response to increased demand for pediatric rehabilitation services, Pomona Valley Hospital Medical Center (PVHMC) has expanded its successful Milestones Center for Child Development to a second location to serve Chino Hills families and surrounding areas in the Inland Empire. The new center opened on December 3.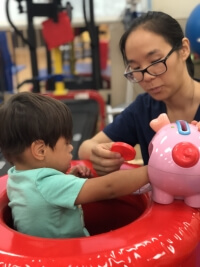 Dedicated exclusively to the rehabilitative needs of infants and children, the new, 2,686-square foot Milestones Center, located at Pomona Valley Health Center - Chino Hills off of Grand Avenue, offers comprehensive pediatric physical therapy, occupational therapy, and speech and language therapy services. This also includes treatments for a variety of diagnoses including cerebral palsy, Down syndrome, autism, hearing loss, cleft lip and palate, muscle imbalances, scoliosis, developmental delays and more. The Milestones facilities and clinical programming are designed to help children with developmental disabilities maximize their potential.
The flagship Milestones Center for Child Development opened in Claremont in 2010, an outcrop of the pediatric rehabilitation services PVHMC first offered in 1993 when a single pediatric rehabilitation consultant joined the neonatal intensive care unit (NICU) team. Demand for pediatric rehabilitation services continued to grow, prompting the regional health care provider to expand services into outpatient pediatric physical therapy in 1996. By 2004, the Hospital saw double-digit increases in treatments and began assisting local schools with their rehabilitation needs in 2006. With ever-growing demand, the first permanent center was opened in 2010 at The Claremont Club, ultimately moving to its current location at the Pomona Valley Health Center at Claremont in 2013.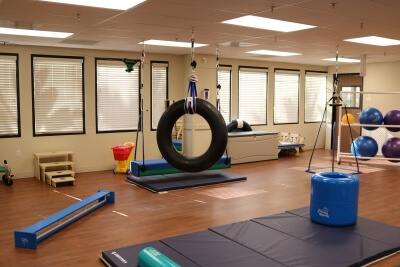 Since opening the doors, the original Milestones Center for Child Development has served more than 4,200 infants and adolescents. However, the Claremont Center is at capacity, as access to pediatric rehabilitation is limited in this southwestern corner of San Bernardino County and adjacent communities in eastern Los Angeles County.
Also spurring the need for a second location is patient demographics. Many of the families currently served by the Claremont facility reside south of Interstate 10. PVHMC expects that some families who have been traveling to Claremont for services may choose to switch to the new facility closer to home. In addition, the new center provides services to families from all socioeconomic levels, with a large percentage of Milestones patients receiving government-sponsored health coverage.
With the opening of the second location in Chino Hills, PVHMC will double its capacity to serve the community.
Approximately half of Milestones patients were born at PVHMC, including a quarter who received care in its NICU. Another 30 percent are referred by PVHMC's High-Risk Infant Follow-up Clinic, an early intervention outpatient service for children up to three years of age.
To learn more about services, visit pvhmc.org/milestones.