The Value of the 340B Drug Pricing Program to the Community We Serve
Category: Blog
Posted On:
Written By:

PVHMC - Admin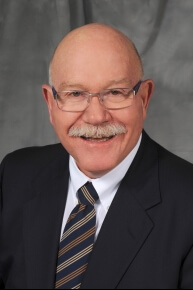 In its more than 25-year history, the 340B Drug Pricing Program has been critical in helping hospitals like Pomona Valley Hospital Medical Center (PVHMC) expand access to lifesaving prescription drugs and comprehensive health care services in vulnerable communities across the country, including to low-income and uninsured individuals. As a 340B hospital, PVHMC supports transparency to ensure that the program meets the Congressional objective: "to stretch scarce Federal resources as far as possible, reaching more eligible patients and providing more comprehensive services."
PVHMC is a nationally recognized and accredited 412-bed, not-for-profit community medical center and trauma center, proudly serving residents in eastern Los Angeles and western San Bernardino counties.
PVHMC is dedicated to serving vulnerable low-income populations regardless of ability to pay, and is a federally designated Disproportionate Share Hospital (DSH). The DSH program provides additional funding to Hospitals serving significantly high numbers of low-income patients. Forty-six percent of the patients we care for are either Medi-Cal beneficiaries, don't have insurance or unable to pay for their care. That means much of the care we provide is either unreimbursed or reimbursed at a lower rate than private payers.
While a large plurality (43%) of PVHMC's entire service area is Hispanic/Latino, the local population in Pomona that is most likely to use its Emergency Department and outpatient services is 70% Hispanic/Latino, 12% Caucasian, 8.5% Asian, 7 % African American and 2.5% other. Per U.S. Census, 17% come from households with income below the federal poverty level (FPL); 28.8% of households with children are headed by women with no husband present. Half (49.9%) of the service area residents are below 200% FPL, versus 39.9% in Los Angeles County overall.
The 340B Drug Pricing Program is one program that helps us deliver care to the most vulnerable communities by allowing us to buy medication at a discounted price. We've also been able to improve the patient experience for some of our drug delivery services such as chemotherapy. For example, previously Medi-Cal patients who needed chemotherapy had to be admitted to the hospital for treatment because their doctors couldn't afford to buy the medication and provide it in an outpatient setting because the Medi-Cal reimbursement was less than the actual cost of the drug. We are able to take the savings from 340B program and extend it to ensure care for the underserved.
PVHMC used the savings from the 340B Drug Pricing Program to open up the beautiful chemotherapy outpatient infusion center in The Robert and Beverly Lewis Cancer Care Center, so that all patients in need of chemotherapy can receive treatment in an outpatient setting close to home. Prior to opening the infusion center, some Medi-Cal patients had to leave the community – travel a great distance – to get chemotherapy.
Benefits of the 340B Drug Pricing Program to our Patients
In 2018, our Hospital saved more than $3 million in outpatient drug costs. With these savings – and the more than $18.8 million dollars we've invested in charity care, we're able to allocate other resources to providing much-needed services and care for additional underserved patients. Some of the initiatives that we've been able to fund because of drug cost savings include:
Clinical pharmacy services, such as disease management programs or medication therapy management.
An Infectious Disease pharmacist who is trained in antibiotic stewardship, that routinely meets to review the records of patients who have been on antibiotics for more than 48 hours. The team assesses whether they still need to be on antibiotics or whether they need to be changed to a different antibiotic. For the first time ever in 2017, from our antibiogram report/data the program's efforts have led to reversals in antibiotic resistance levels to commonly used broad-spectrum antibiotics in the hospital.
An ambulatory care pharmacist in the family care clinic who counsels patients on medication adherence to reduce 30-day readmission.
Transportation services for patients in need, including taxi vouchers and Uber rides, which allows them access to essential healthcare services. Transportation is also provided for patients that don't have rides home upon release from the hospital.
Free vaccinations for vulnerable populations. For example, we provide the flu vaccine to obstetrician offices to ensure pregnant women receive the flu vaccine to protect themselves and their unborn babies.
In 2018, established a Psychiatric Assessment Treatment and Healing Program within the Emergency Department to provide a more supportive, calm area for psychiatric patients. The program is staffed by psychiatric trained staff including one psychiatric trained registered nurse, a licensed psychiatric technician, and a security guard. The holding area, not an in-patient psychiatric unit, results in improved patient behaviors and less stress to patients and staff. This also helps reduce the need for in-patient psychiatric hospitalization and better psychiatric outcomes.
Collaborative diabetes prevention program in the City of Pomona aimed at raising awareness about diabetes and offering screening and free intervention designed to reduce the rate of diabetes in the community.
Without the 340B Drug Pricing Program, PVHMC could potentially have to close The Robert and Beverly Lewis Family Cancer Care Center outpatient infusion center and patients would have to travel further for chemotherapy. Patients who are unable to afford care would also be at greater risk of non-compliance or non-adherence with treatment because they aren't getting the care they need. Cost of care would ultimately increase as patients become sicker.
We are committed to ensuring compliance with the 340B Drug Pricing Program. We retain an external consulting firm that audits and reviews policies and procedures to ensure PVHMC is compliant.
PVHMC believes that the 340B Drug Pricing Program is imperative to helping us deliver high-quality care to the diverse community we serve.