PVHMC Responds to increased Emergency Department Volume due to Flu
Category: Blog
Posted On:
Written By:

PVHMC - Admin
Like other hospitals in the nation, Pomona Valley Hospital Medical Center (PVHMC) is seeing a tremendous increase in patients with flu-like symptoms.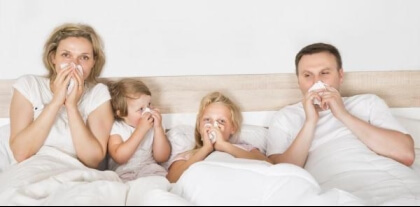 In response to a 25% increase in it's Emergency Department (ED) volume, amounting to more than 300 patients per day, the hospital has opened an ED surge clinic to provide additional capacity for minor cases, freeing up ED beds for those who need a higher level of care. The goal of the surge clinic is to allow PVHMC to continue providing high-quality and timely care for all patients who arrive at the hospital seeking emergency treatment.
A rapid screening process has been set up in the ED to determine those patients who may only need minor intervention. During the rapid screening, intake staff is using Centers for Disease Control guidance for flu symptoms and identifying those who have minor severity of the flu.
People who have the flu often feel some or all of these symptoms:
Fever or feeling feverish/chills
Cough
Sore throat
Runny or stuffy nose
Muscle or body aches
Headaches
Fatigue (tiredness)
Some people may have vomiting and diarrhea, though this is more common in children than adults
Those presenting at the PVHMC ED with less severe symptoms are triaged and transferred to the surge clinic, in the hospital's Pitzer Auditorium, for minor treatment and advice on how to care for themselves at home. This may include pain management and prescription and over-the-counter medications to alleviate symptoms and increase comfort.