A Special Visit to the Neonatal Intensive Care Unit
Category: Blog
Posted On:
Written By:

PVHMC - Admin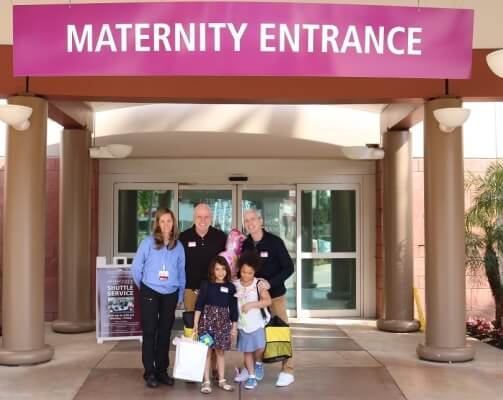 On March 22, we had a special visit from a patient born here at PVHMC nearly seven years ago! Nova was born in July 2012 at 33 weeks and was adopted immediately by her fathers, Tim and Steven. After spending more than two weeks in the Neonatal Intensive Care Unit (NICU), Nova made the trip to her new home in New York.
As part of Nova's, and her older sister Tova's, spring break this year, their fathers decided to pack up an RV and road trip cross-country to visit the hospitals where the girls were born.
"The girls were getting to the age where they wanted to know where they came from," they said. "But since there were some things the kids didn't understand yet, coming to visit the hospital and making a trip out of this was a great experience."
For their visit to PVHMC, they reached out to Laurie Torres, MSW, ACSW, a clinical social worker who initially worked on Nova's case, and quickly coordinated the visit.
Nova and her family were able to tour the NICU, where she interacted with the Giraffe OmniBed in the unit where she stayed, and met some of the many nurses and doctors that took care of her almost seven years ago.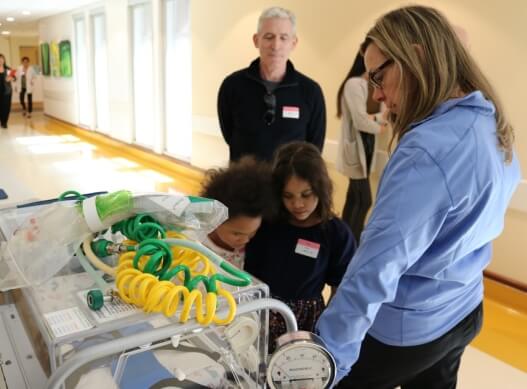 The visit was also an emotional one for the fathers, who spent about 19 days with Nova in the NICU before being able to take her home. Of their 2012 stay, they said: "The experience was overwhelming, but everyone was kind, gentle and clear so it was very comforting."
They also shared a few kind words for other families with a baby in NICU: "It gets better."
The Hospital and our care teams are so grateful for the opportunity to see our patients so many years later. We wish this family all of the love, health, and joy in the world!