Local, Internationally-Celebrated Artist and Associate Host Tribute Fundraiser for PVHMC Healthcare Warriors
Category: Blog
Posted On:
When COVID-19 cases were first reported in Southern California, quickly followed by stay-at-home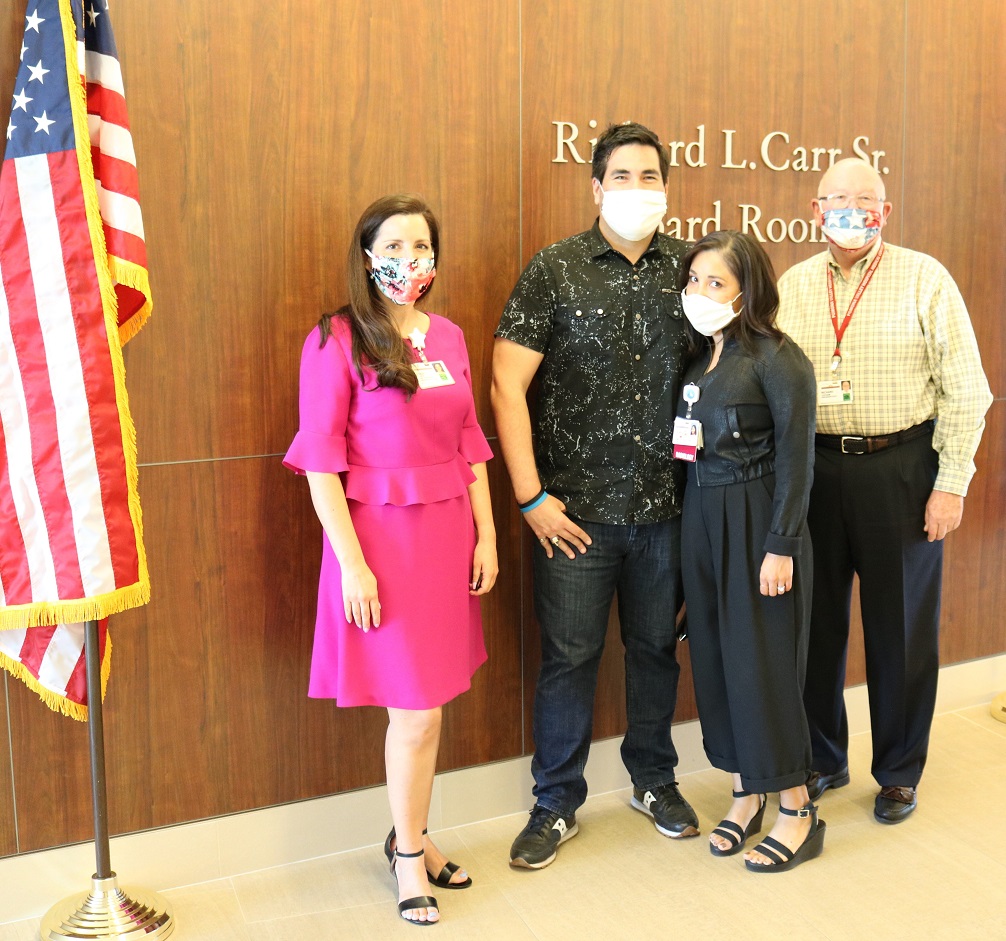 orders, Brian Viveros, an internationally-celebrated artist and resident of Upland, began looking for a way to give back to his community.
Seeing the courageous, compassionate efforts of frontline healthcare workers, including his wife Jenie, an ultrasound technologist at Pomona Valley Hospital Medical Center, he was moved to capture their bravery and resilience in the only way he knew how – through art.
Brian hand-sketched and painted two prints – "Healthcare Trooper" and "Healthcare Warrior." The artwork is empowering, beautifully detailed and a genuine representation of his artistic style, which he describes as the embodiment of "women of power, taking on roles traditionally held by men."
"The pieces are dedicated to my wife who works at Pomona Valley Hospital and to all of the first responders and frontline warriors out there. Thank you for all you do," said Brian.
Brian and Jenie recently hosted a special double-print edition sale to raise money for Pomona Valley Hospital Medical Center Foundation's COVID-19 Relief Fund.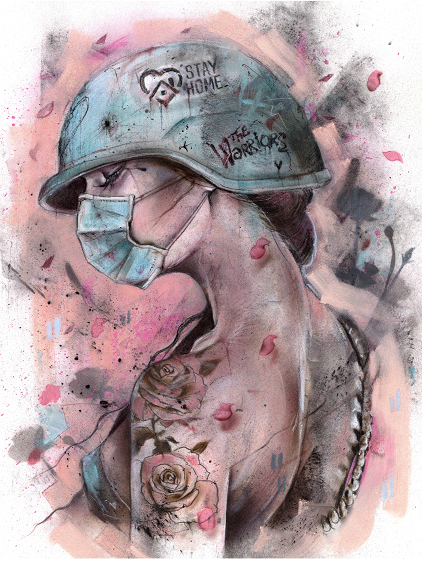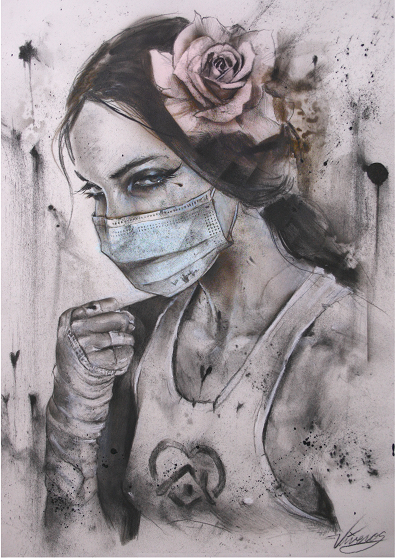 "What better way to give back than to support PVHMC," said Brian. "It's Jenie's second home."
At the close of the three-day online print sale, Brian and Jenie had raised nearly $5,700. Brian and Jenie presented a check to Richard E. Yochum, FACHE, PVHMC President and CEO.
We are so deeply touched by the artwork and grateful for the incredible support shown to the Viveros family and to our hospital and healthcare heroes.
"I wish I could personally celebrate and give everyone an air hug," said Brian. "I feel blessed and grateful to give back to the hospital. They are the real warriors living this out. Stay safe, stay healthy, stay clean, and take care of your pets!"
"I've been employed at PVHMC for almost 15 years and it was a real honor to help raise money for my hospital during these uncertain times," said Jenie. "I'm happy to give back to my second home. Stay Safe!"