Dangerous Conditions on the Local Mountains: Hiker Shares Her Story of Recovery After 200-Foot Fall From Icy San Gabriel Mountain Hiking Trail
Category: Blog
Posted On:
On a normal Christmas Eve morning, avid hiker Ruth planned to ascend to Cucamonga Peak in the San Gabriel Mountains, with plans to be back in time to watch the football game. She admired the greenery and crisp morning air as she reached the peak, taking the time to appreciate the surrounding nature. On her descent from the mountain, the icy terrain proved challenging as she gripped her hiking sticks for support. After losing traction on the trail, she slipped and fell nearly 200 feet. A tree broke Ruth's fall, knocking her unconscious. She had broken two vertebrae in her neck.
Ruth woke up to several concerned hikers and the sound of a helicopter buzzing above her. After multiple attempts to land, the rescue team could not reach a safe clearing. Risking permanent neck-down paralysis, Ruth made the most difficult hike of her life, walking 200 feet down the trail to a safe evacuation area. After waiting two hours, she was airlifted to Pomona Valley Hospital Medical Center's (PVHMC) trauma center.
Sustaining broken vertebrae, ligament tears, and a scalp injury, she underwent surgery. After her surgery, Ruth was left with more than 40 stitches and staples in her head and face, along with screws and a plate in her spine to repair her broken vertebrae. After being hospitalized for six days and three weeks of recovery, she returned to public speaking events and recently completed a 10k in Brazil to celebrate four months post-op.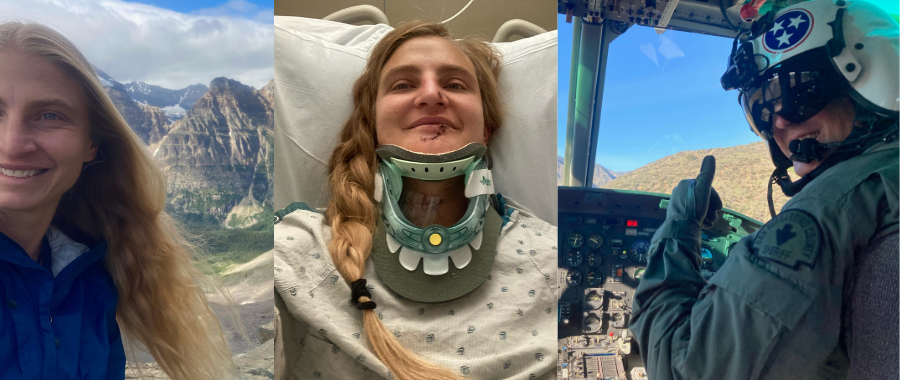 The unusually long winter weather this year has also left ice on mountain tops longer than past summers. Mountain hiking can pose an additional challenge with rising temperatures during the summer months. Dr. Michael Jimenez, medical director of trauma at PVHMC, says preparation is essential for hikers and shares tips to ascend mountain ranges safely during any time of the year.
After a long recovery, Ruth shared her story and how she continues to share the message of hope and the gift of life with people around the world.
"To being out here again and walking in such a short amount of time is extremely exciting," she said. "I am just deeply, deeply grateful."
A passionate social justice advocate, she has dedicated her life to helping others in third-world countries, including prisons, orphanages, hospitals, and homelessness centers. She has traveled to more than 50 countries to inspire and minister to those in need. She is back traveling and sharing her traumatic and life-changing experience and says her connection to her faith is stronger than ever.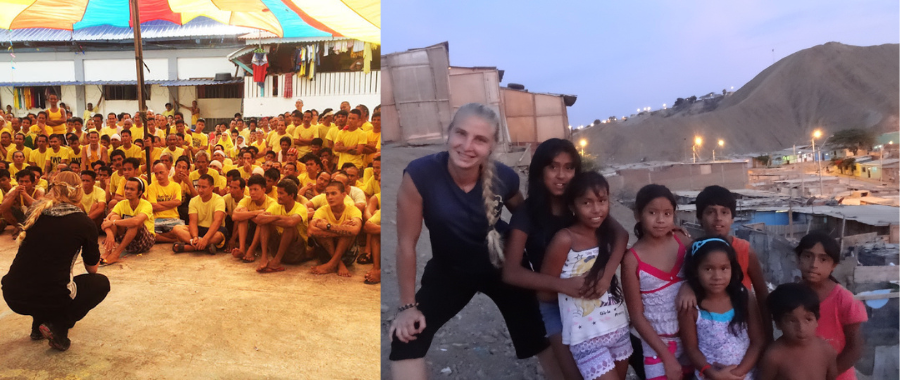 She prayed to Him, saying, 'Jesus, now, help me, be with me,' and he brought me that sense of hope and comfort," Ruth said.
Dr. Jimenez shares safety tips to know before hiking:
Be aware of your surroundings, including slippery, unstable terrain and ice patches
Always pack the "Ten Essentials," even for seemingly quick day hikes
Hike with a buddy to improve safety and aid in case of an emergency
Always tell a family member or friend where you are hiking and let them know when you are expected to be back
Wear close-toed shoes with traction and a hiking stick for uphill support
Wear brightly colored clothing or a safety vest with reflective fabric
This past winter season, PVHMC's Trauma Center experienced an increase in people being airlifted from local mountains for injuries to the hospital's emergency department. Trauma centers are equipped to treat life-saving injuries 24 hours a day, seven days a week. PVHMC has eight trauma surgeons, double board certified in general surgery and surgical critical care. PVHMC trauma center features a helipad for aerial transport, accessible operating rooms, trauma-trained nurses, and around-the-clock blood bank operations.
If you ever find yourself trapped on the mountain, call 911 for immediate help. If you or a friend hiking with you is injured, learn how to stop life-threading bleeding with our free "Stop the Bleed" course - sign up here.