Pomona Valley Hospital Medical Center Receives Silver-Level Beacon Award for Excellence from the American Association of Critical-Care Nurses
Category: Blog
Posted On:
National three-year award marks exceptional patient care and healthy work environment
Pomona Valley Hospital Medical Center (PVHMC) has been awarded a silver-level Beacon Award for Excellence on its Telemetry Two and Three units from the American Association of Critical-Care Nurses (AACN). The Beacon Award for Excellence is a significant recognition of exceptional patient care and healthy work environments.
"We are proud to be one of the three hospitals in the state to be recognized as a Beacon unit, it's a testament to our team's collaborative efforts to provide our patients with the highest-level care," said," said Darlene Scafiddi, RN, MSN, Executive Vice President of Patient Care. "Our nurses are committed to providing top quality evidence-based care to our community and this recognition reflects their excellence."
The award recognizes PVHMC unit caregivers who successfully improve patient outcomes and align practices with AACN's six Healthy Work Environment Standards. It signifies an effective approach to policies, procedures and processes that includes engagement of staff and key stakeholders. The unit has evaluation and improvement strategies in place and good performance measures when compared to relevant benchmarks.
PVHMC units met the following evidence-based Beacon Award for Excellence criteria: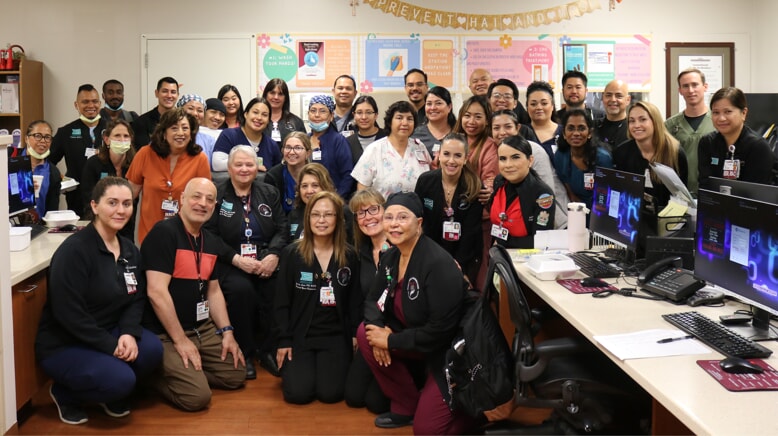 Leadership Structures and Systems
Appropriate Staffing and Staff Engagement
Effective Communication, Knowledge Management and Learning and Development
Evidence-Based Practice and Processes
Outcome Measurement
"Being recognized as a Beacon unit, especially while working to meet the challenges of the COVID-19 pandemic, underscores the team's ongoing commitment to providing safe, patient-centered and evidence-based care to patients and families," AACN President Amanda Bettencourt, PhD, APRN, CCRN-K, ACCNS-P explained. "Achieving this award is an honor, and the team should be proud of setting such a high standard in patient care and positive patient outcomes," Bettencourt added.
Hospital units that receive this award designation meet national criteria consistent with the ANCC Magnet Recognition Program®, the Malcolm Baldrige National Quality Award and the National Quality Healthcare Award.
To learn more about Pomona Valley Hospital Medical Center, visit: www.pvhmc.org.