Clinical Education Symposiums
Perinatal Symposium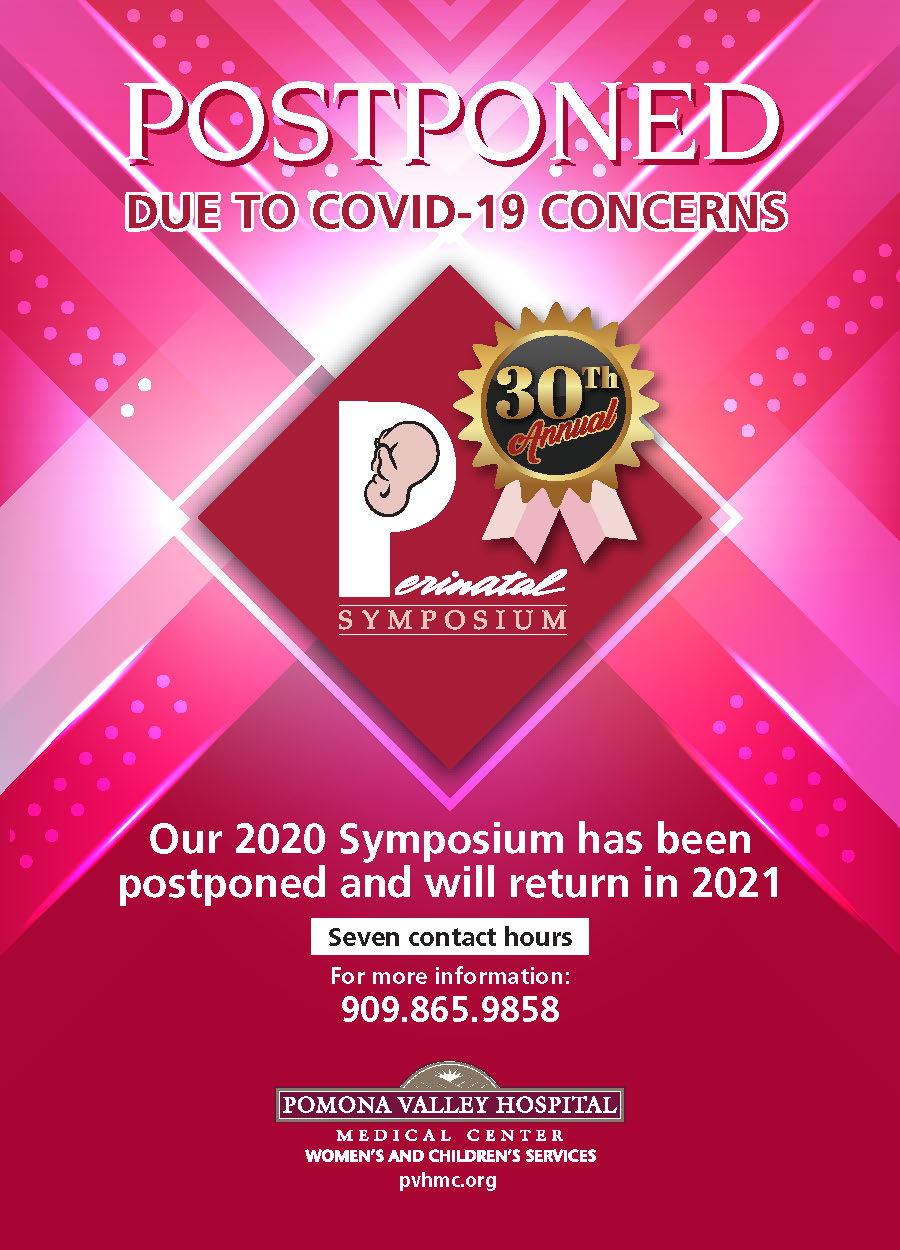 30th Annual Perinatal Symposium
Due to the increase in COVID-19 cases and directives from both the CDC and WHO, we have made the decision to postpone the 30th Annual Perinatal Symposium.
The original date, set for April 29, 2020, will be pushed to October 7, 2020.
The event will still take place at the Sheraton Fairplex Conference Center in Pomona, California.
If you have already reserved your space for this event, you can either request a full refund or use that as a credit for the Symposium in October. All pricing and fees will remain the same, and we are doing our best to ensure the content remains as scheduled. Please contact me directly via email at: Katrina.brown@pvhmc.org to let me know how you would like to proceed.
We appreciate your understanding.